Rooms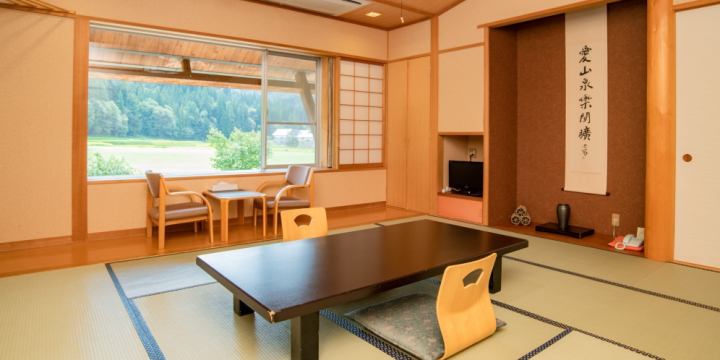 ●You can choose the following room types according to the number of people and your preference.
・Western-style twin/Western-style triple/Japanese-style room 18 square meters/Japanese-style room 23 square meters(Selectable with or without bus)
*Please note that it may not be possible to make a reservation for a Japanese-style room for up to 2 people depending on the season.

●You can choose the orientation of the room from the following two types.
・You can overlook the vast front yard that Yurari"Park view』\
・Tadami can see the mountains of Tadami"Forest view』\
*Prices vary depending on the orientation of the room.